First things first, not everything can be scheduled, for example, a fast cooling log or a delivery log cannot be scheduled because you don't know precisely when will this task happen.
So there are two types of templates: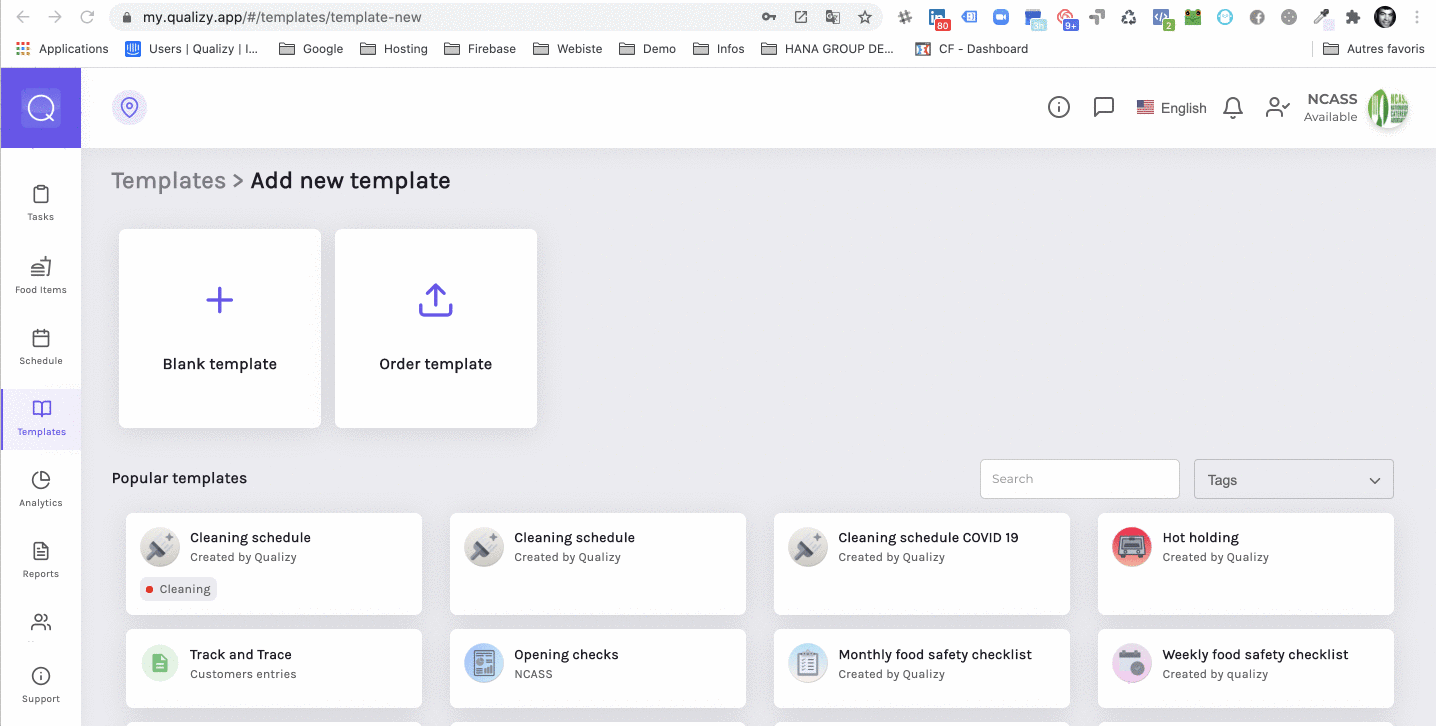 When a template is set as scheduled, you can assign tasks to your teams.
Please note that, If the task is unscheduled, you won't be able to schedule it.
If it is unschedule, assign it to a team. Assigning the unschedule template to a team will help your teams to have a dashboard only related to their job.
To create an assignment:
Pick a scheduled template, these can be identified by looking at the calendar icon
Click on "new schedule"
Allocate the task to your teams
Set the frequency
Save
The template will now appear in the task dashboard of the relevant team.
Troubleshooting
If you don't see the task in the dashboard make sure that you are part of the team the task is assigned to
Make sure template is allocated to a location and that the top location filter is set with the same value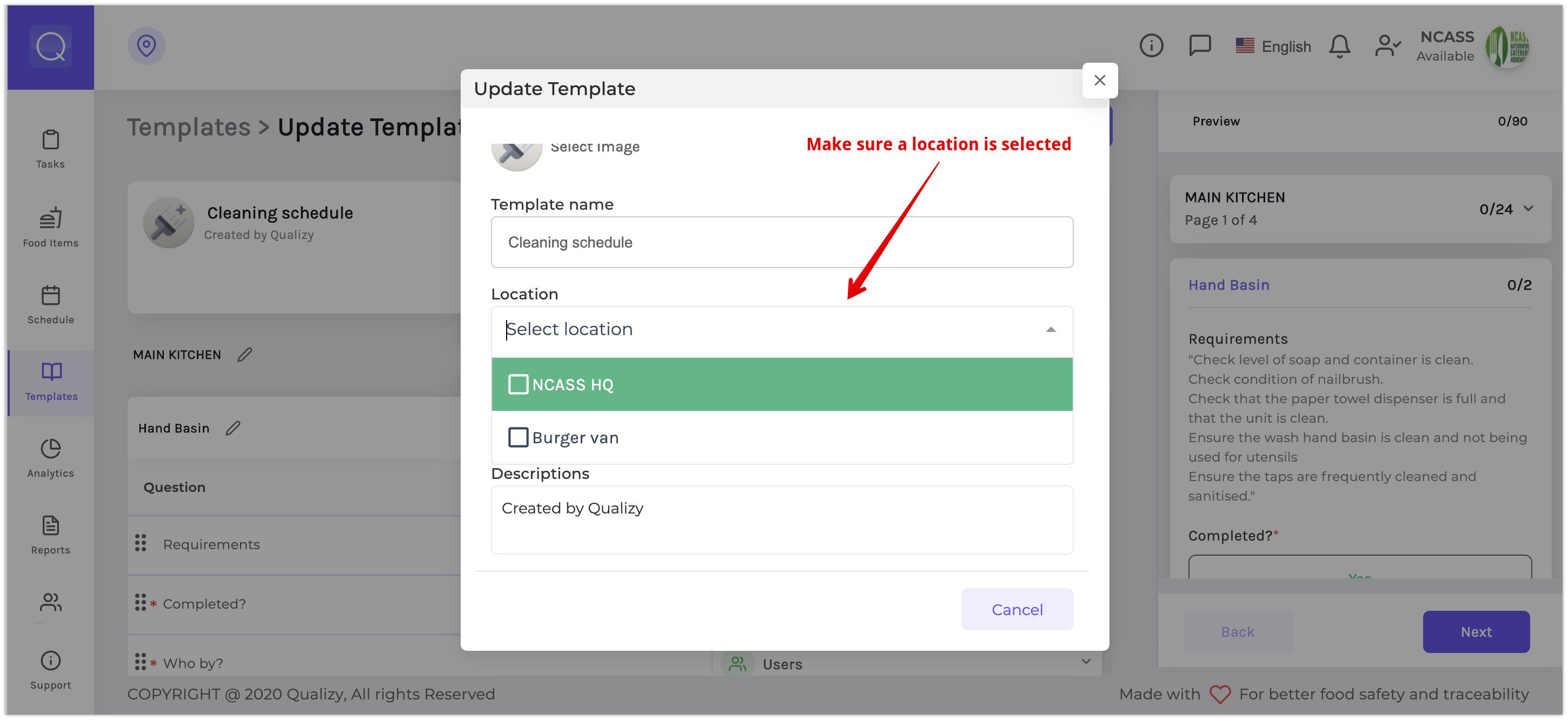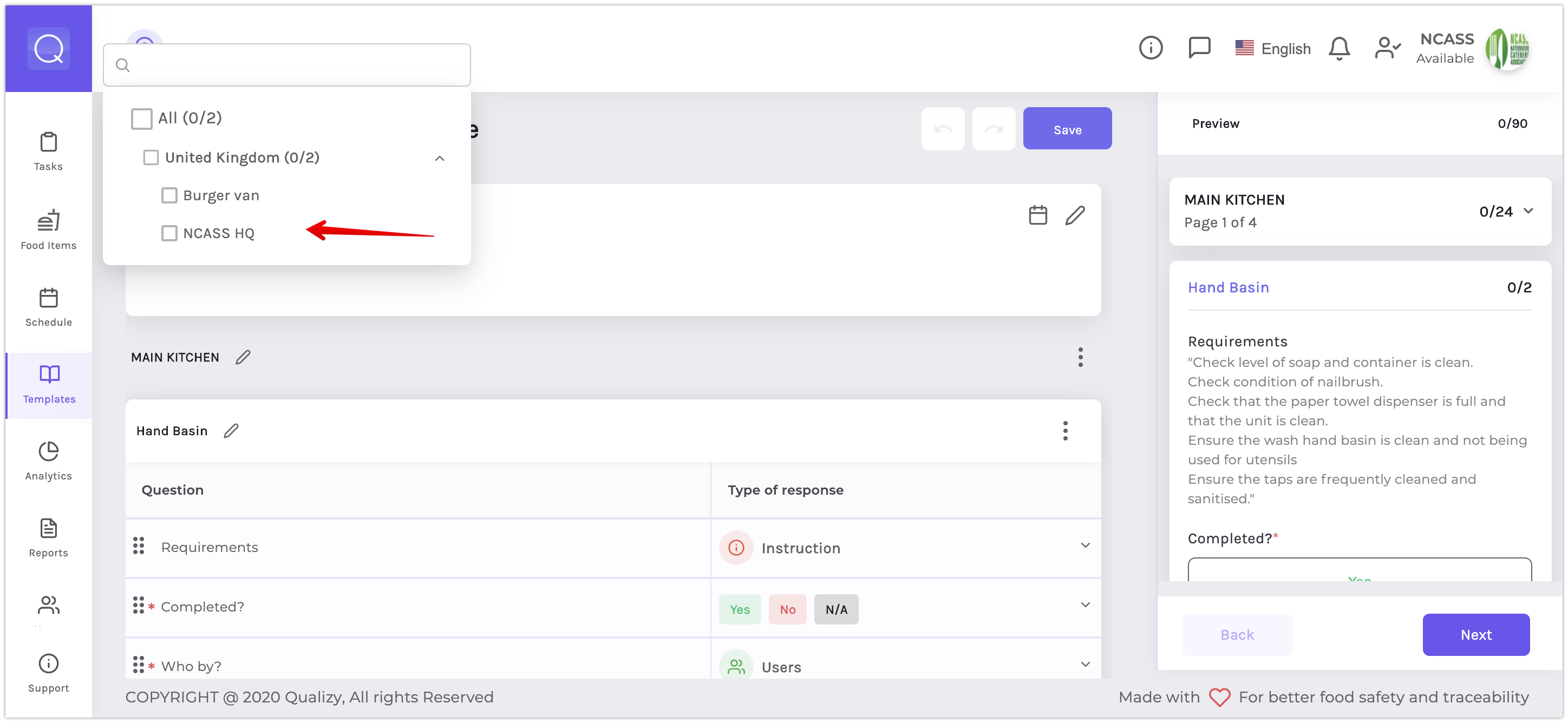 Here is a video to help you grasp the concept of scheduling: