First of all, open all the boxes and unwrap the sensors. Under each sensor, you will find a small white button, press it for 5 seconds.
There will be a blue light on top of the sensor. When you see a long blue light the sensor is ON.

When the light flashes 5 times the sensor is OFF.
Very important: DO NOT REMOVE THE STICKER LOCATED ON THE SIDE WITH A NUMBER ON IT.
Head to your portal and edit fridges and freezer units, then add the relevant sensor number ( located on the sticker on the side of each sensor) for the relevant unit.
Now, You only need to connect the middleware to the internet to start collecting data.
Plug the middleware (G1):
Plug the device using its USB cable somewhere where it will remain plugged at all time, for example, in a dedicated socket, in your desktop computer or onto the internet box.
Connect it to the internet:
Search in your available wifi networks for one beginning by GW and click on it

Enter http://192.168.99.1 in your favourite browser

Leave Username and password blank and click "Login"

Enter your wifi login credential
Change the destination URL:
Change the upload interval to:
Chance the upload interval to 10 seconds.
This step is highly critical as this is where the data gets sent to.
Place the sensors in the relevant fridges:
Go to your portal

Open the relevant template and add the MAC address in the temperature field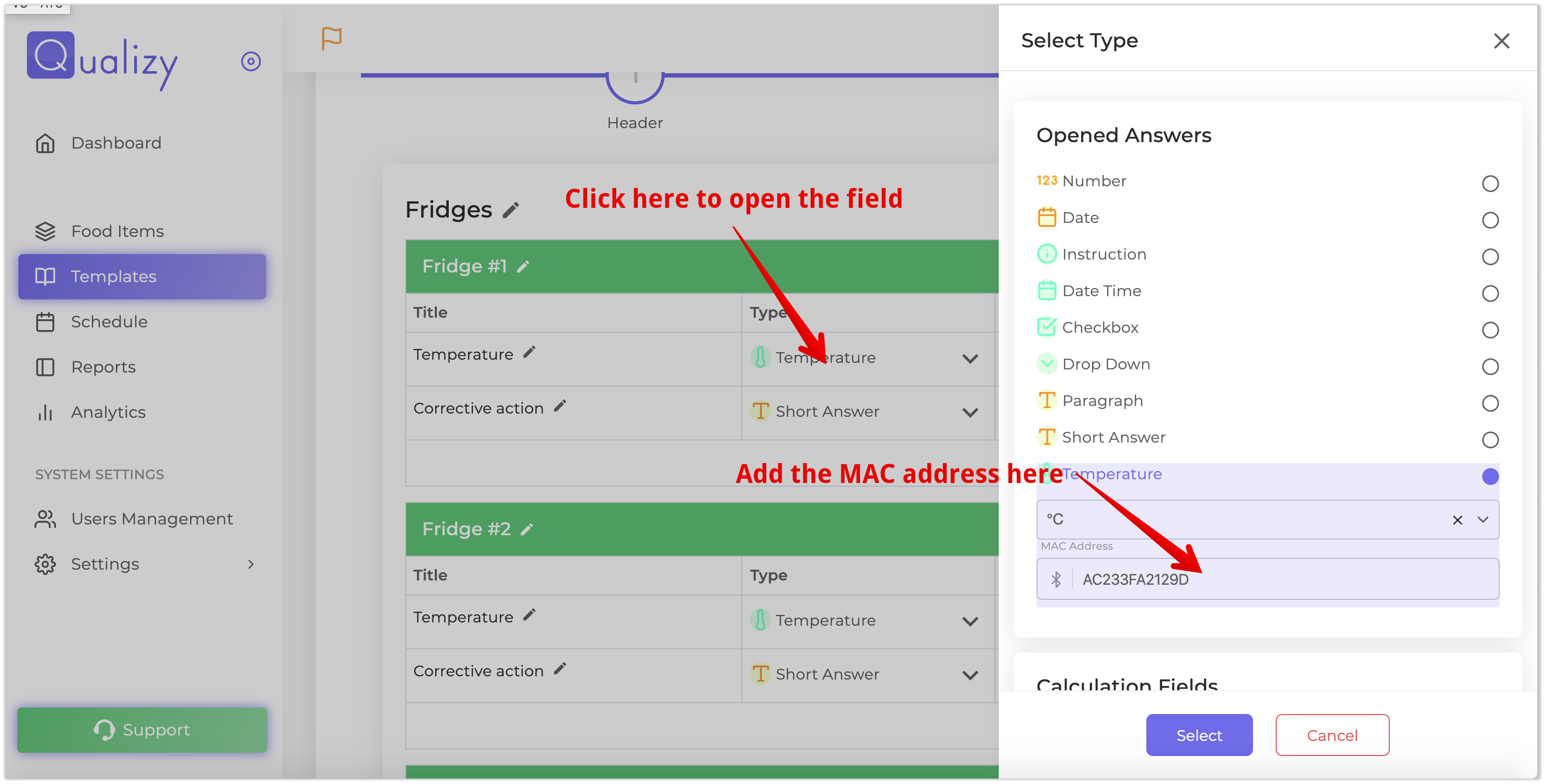 In the list, you will see the name of the fridge and mac address (the mac address is the number on the sensor label)

Schedule the template to collect the temperature at the chosen time

Position the sensors in the right fridges/freezers units
👏 👏 You can now enjoy a manual entry free process and be fully compliant with the law.