Installing the app on your mobile device
This is a progressive Web App, so there is nothing to download or install to benefit from all the features of the solution
Simply pin it to your home screen.
On iPhone and Ipad
Type my.qualizy.app in your browser bar, we recommend using Chrome
Click on the rectangle with the arrow located at the bottom of the screen
Scroll down and choose "add to home screen"
Add
The application never needs downloading or updating, it all done for you seamlessly.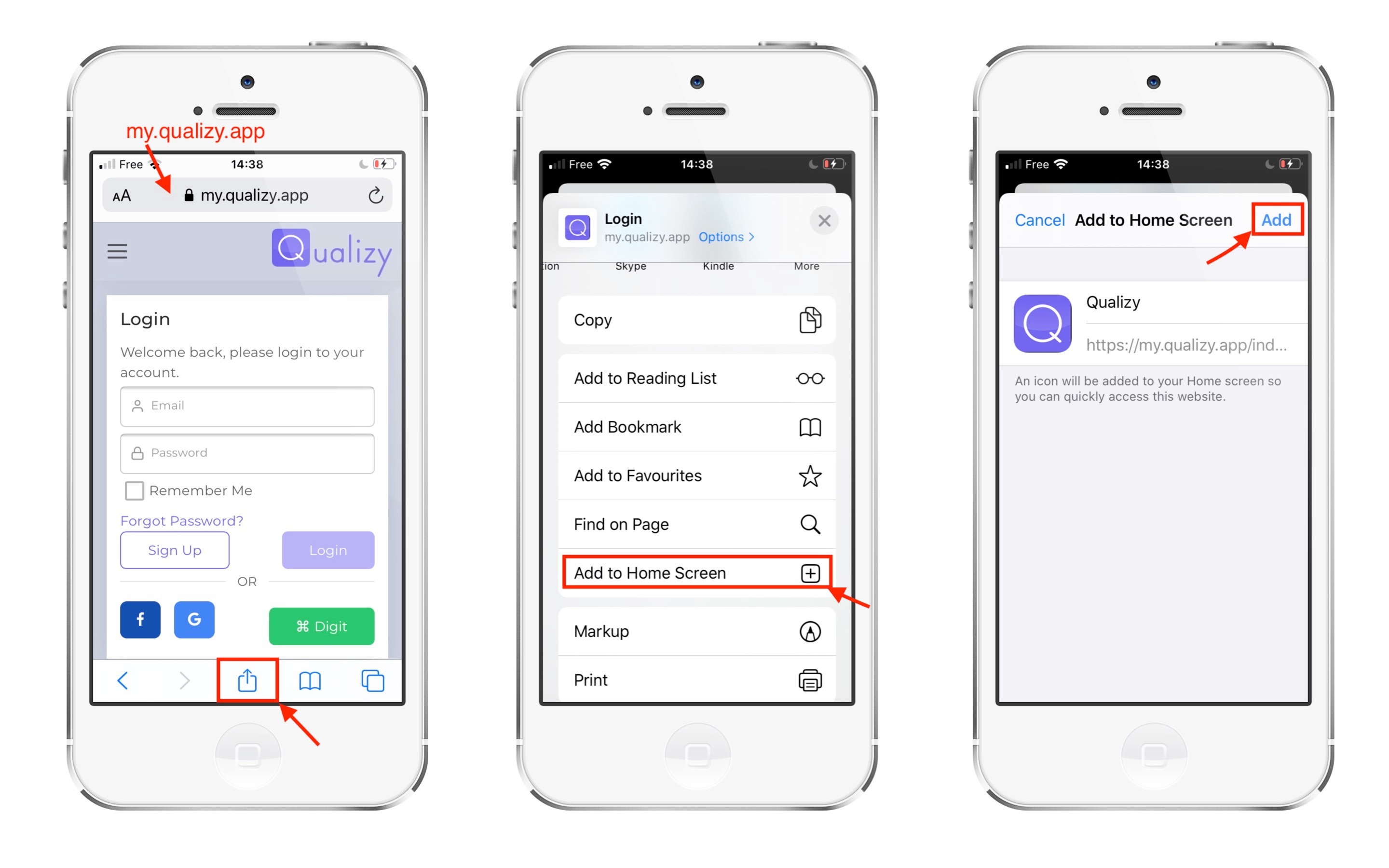 On Android
You will be prompted to add it to the home screen, simply accept it and the app icon will appear on the
Open Chrome and go to my.qualizy.app
Sign in if you're not already signed in
Tap on the menu button at the top right of the screen
Then click "Add to Home Screen"