There are a few ways that you use to make sure that the work gets done in a timely and accurate manner.
Prior you start, there are a few things that need to be in place:
Make sure you have your account credentials
Make sure you are part of a team
Your profile needs to be up to date
Log in
Logging into Qualizy can be done in a few ways:
Email/password
Personal digit code
Google or Facebook
When you log in into Qualizy using Google or Facebook, make sure that you are using the same email address than the one you were invited with.
If you haven't received your login credentials yet, please contact [email protected] or your account administrator.
Your profile
To benefit from the full capacities of the solution, we strongly recommend that you update your profile.
Here is how to do it.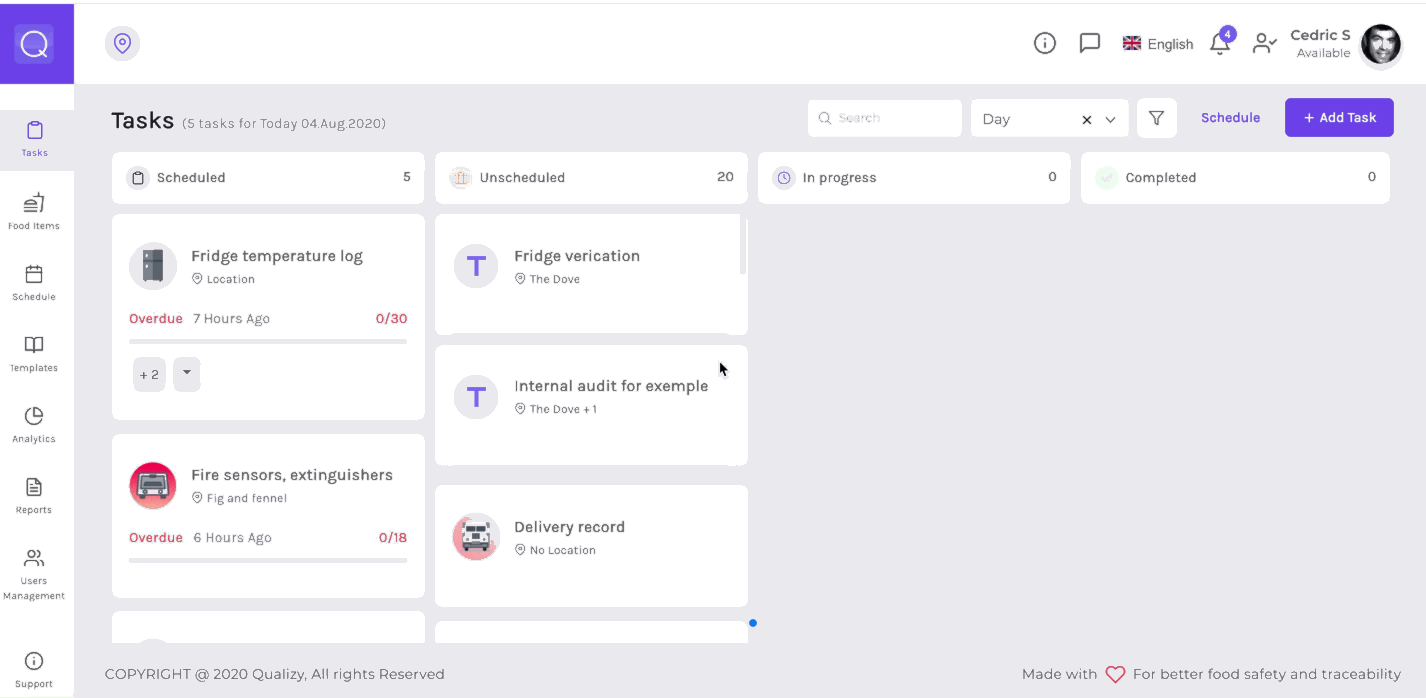 Installing the app on your mobile device
This is a progressive Web App, so there is nothing to download or install to benefit from all the features of the solution
Simply pin it to your home screen.
On iPhone and Ipad
Type my.qualizy.app in your browser bar, we recommend using Chrome
Click on the rectangle with the arrow located at the bottom of the screen
Scroll down and choose "add to home screen"
Add
The application never needs downloading or updating, it all done for you seamlessly.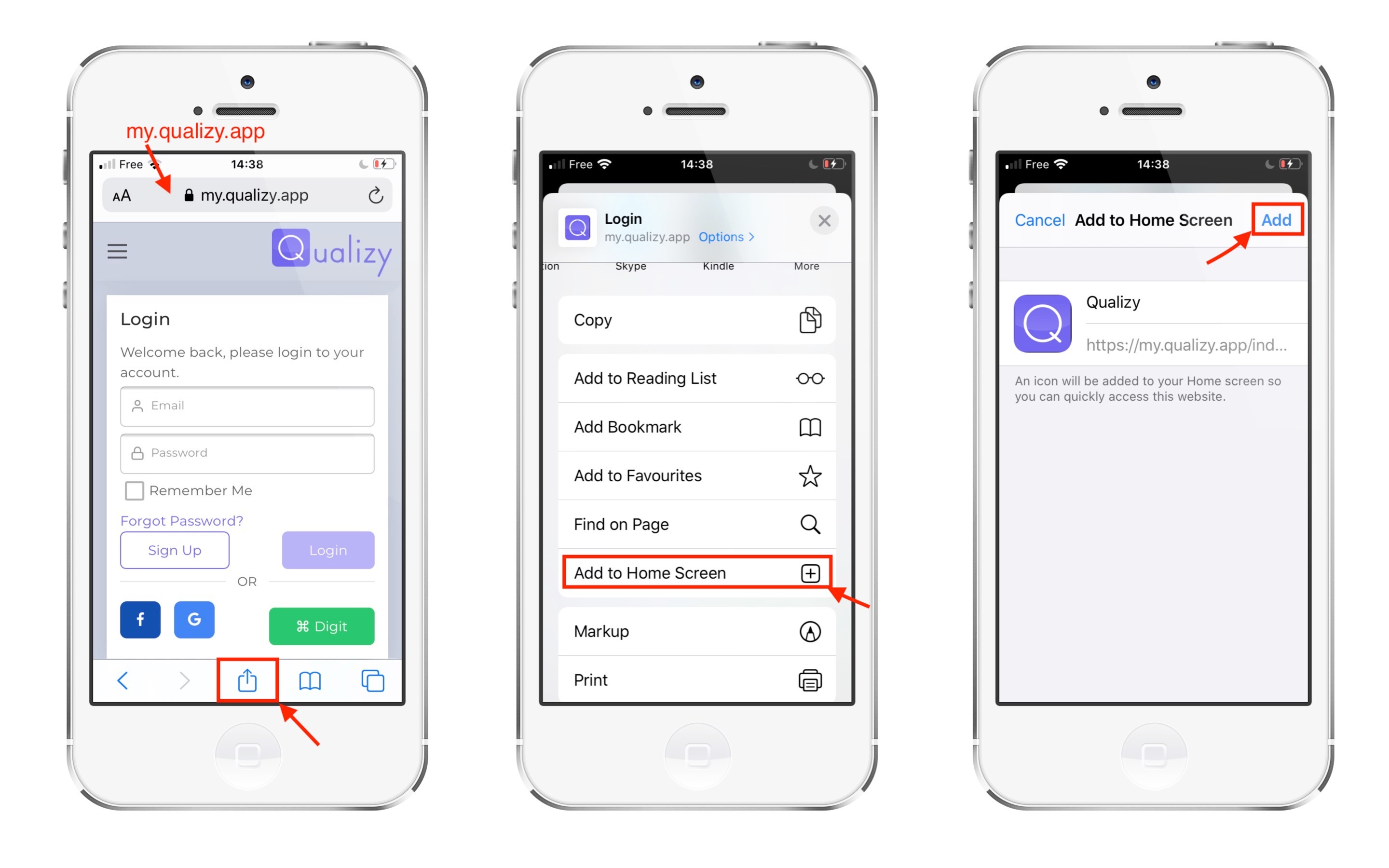 On Android
You will be prompted to add it to the home screen, simply accept it and the app icon will appear on the
Open Chrome and go to my.qualizy.app
Sign in if you're not already signed in
Tap on the menu button at the top right of the screen
Then click "Add to Home Screen"
Tasks monitoring explained
To monitor the tasks of your team simply head to the task dashboard. There are 2 main filters that you can use.
The generic filter allows to filter by:
Tasks status
Labels or tags
Teams
Individual teams members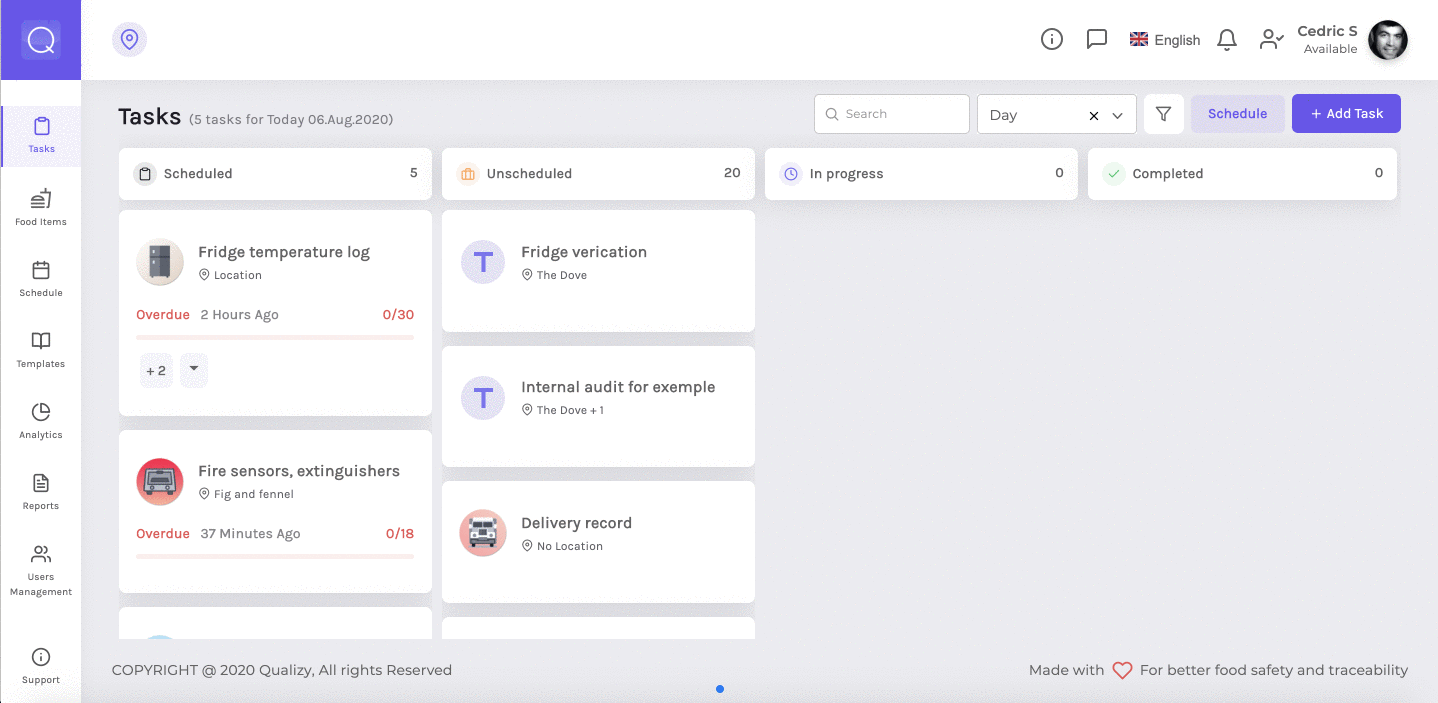 The multisite filter allows filtering the number of sites for which you like to monitor tasks completions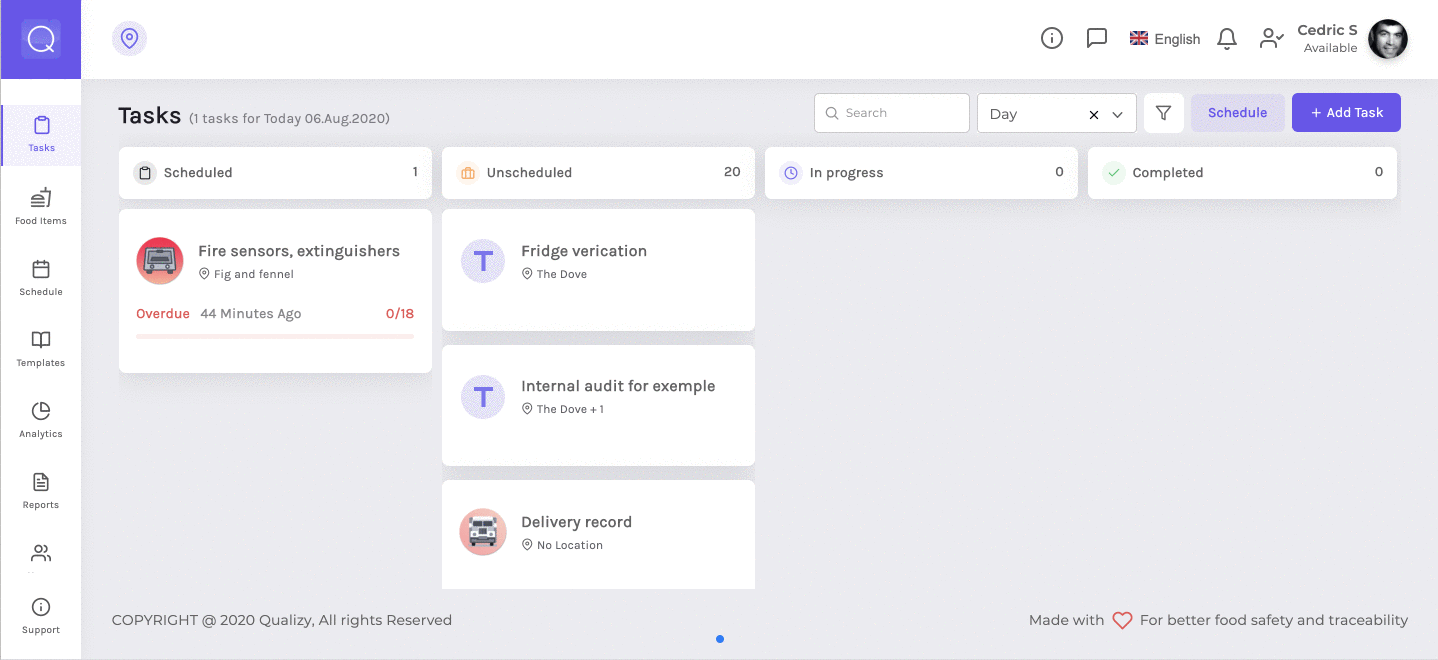 Both filters are working together, for instance, you can select "Overdue tasks for a specific team for a specific region"
Cards and mandatory fields
The number located on the picture below is referring to the number of mandatory fields for a given task. The task will not display as completed until ALL the mandatory field have been entered.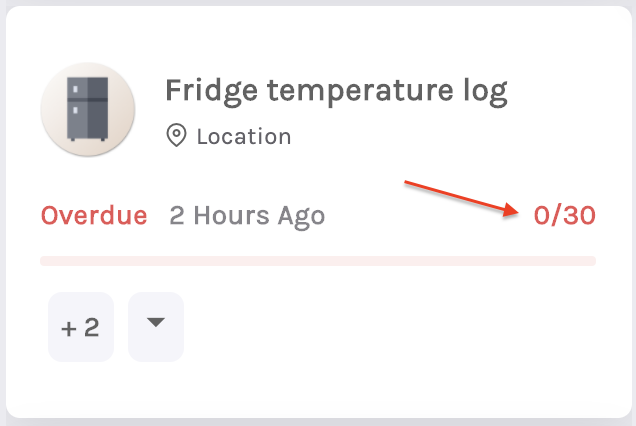 Creating a report
Creating actionable reports that can be used to make decisions, or be compliant in case of an inspection is critical.
Here is how to do it:
Head to the report section
Filter by date, template, Labels or tasks status
Choose who can see the report
Save it
Reports are also filtered by location, so you can have a granular view or a bird's eye view of everything that's happening in your workplace.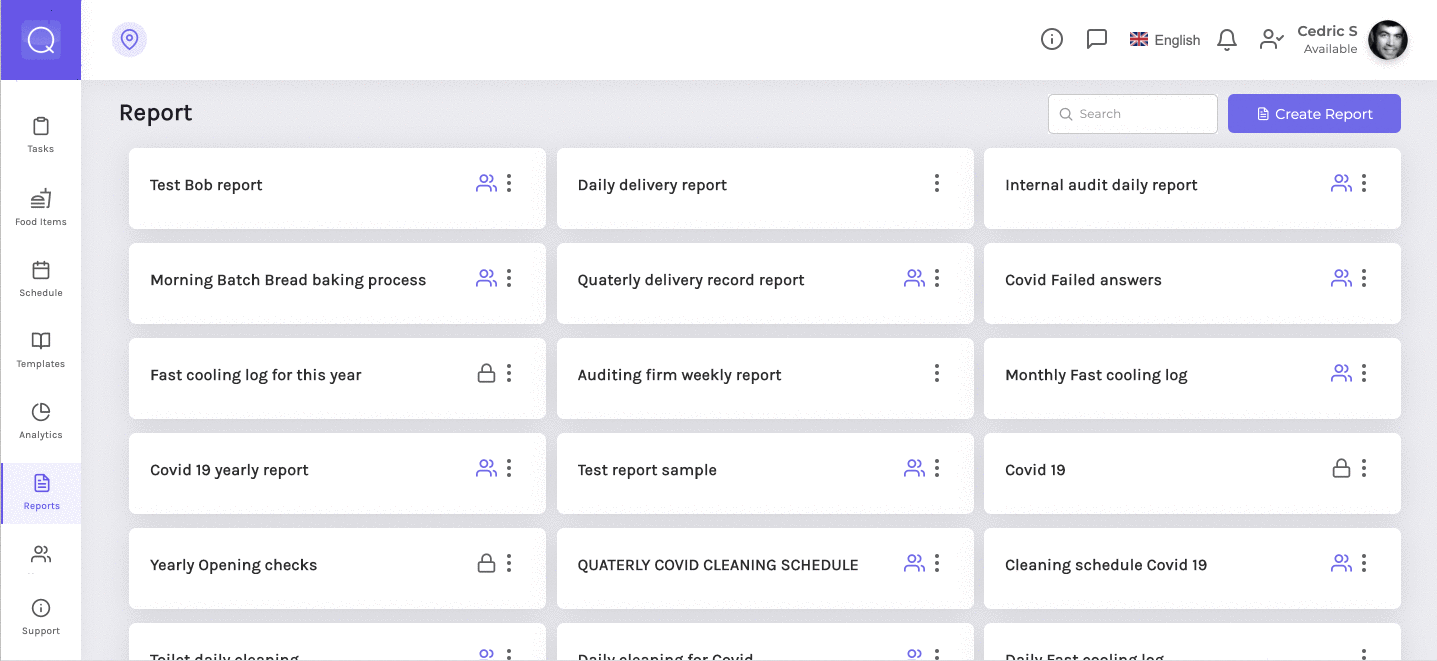 Log anything in a few seconds
Navigate to your tasks.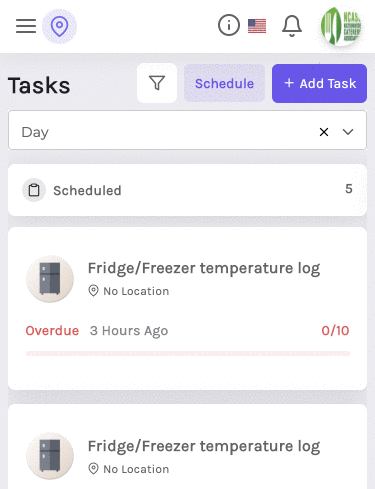 Navigate between pages
To navigate just scroll from left to right or vice-versa to see:
Due tasks
Non-scheduled tasks
In progress
Completed
Scheduled VS Unscheduled tasks
Scheduled tasks are for anything which can be planned, such as cleaning schedules, or temperature logs
Unscheduled tasks are for anything which cannot be planned for example a delivery, fast cooling or hot holding logs
Log anything extremely quickly
Simply click on any tasks and add the data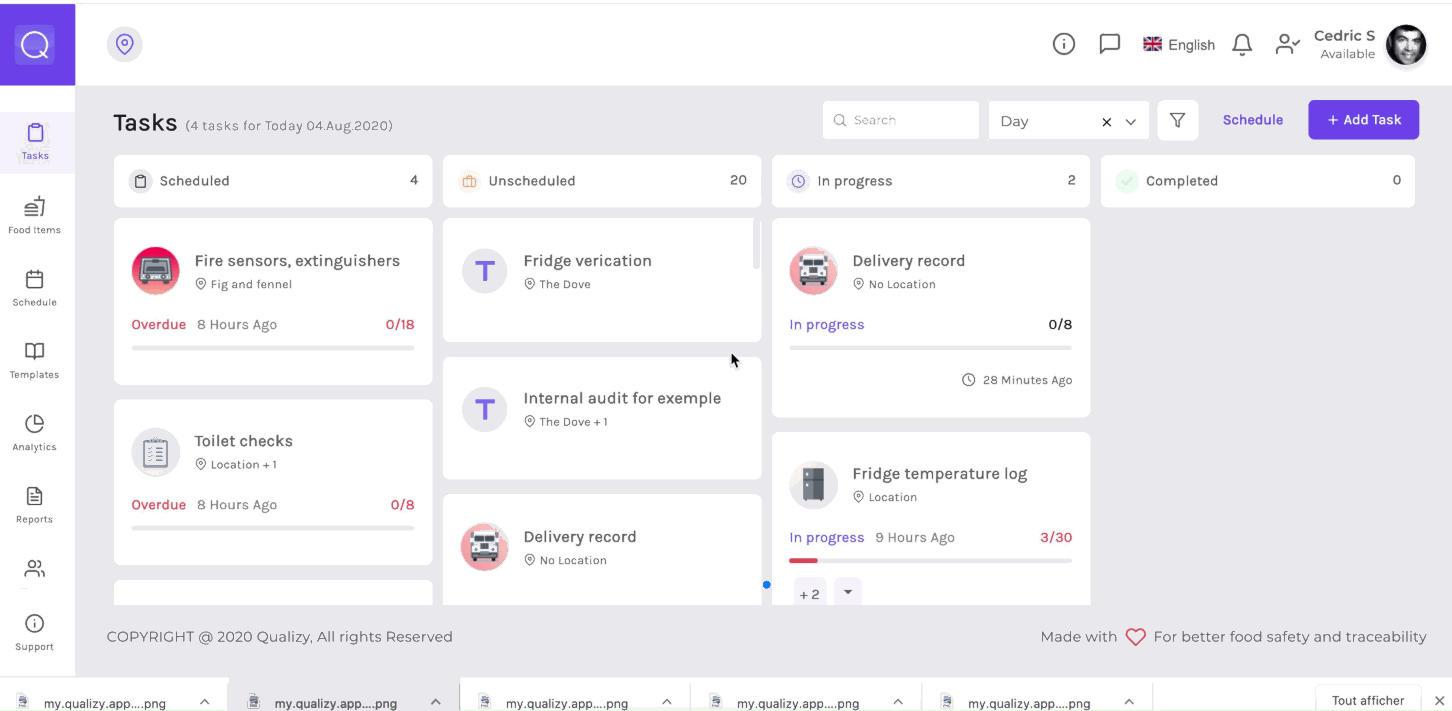 Access the knowledge base
This is where the company policies and SOP's are kept. The knowledgebase is a central piece of the company's communication.
To access the knowledge base, simply navigate to the top toolbar and click in the icon.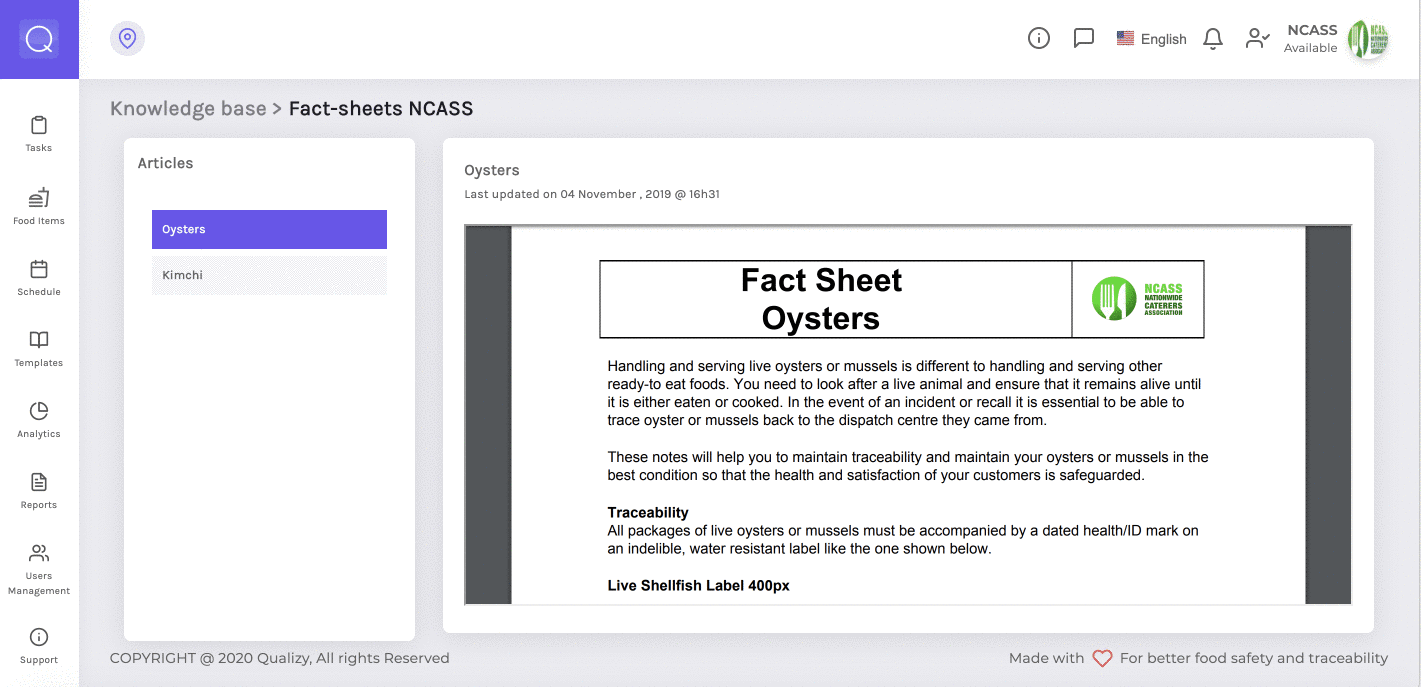 Happy logging 😀 !...